Christian Distinctiveness
Our aim as a Church of England school is to provide a safe and happy place where pupils achieve the very best educational outcomes, enabling them to make good life choices and to take their place as citizens of the wider world. Christian values underpin what we do as a school and our Mission Statement fully embodies our ethos towards the children's wellbeing.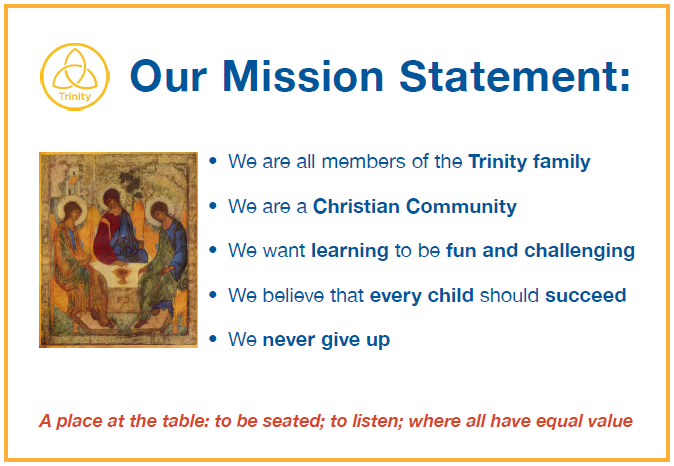 We have very strong links with both The Church of Good Shepherd with St Peter, Lee, led by Mother Bridget Shepherd, and St Swithun's, Hither Green, which is led by Mother Jane Kustner, who both regularly lead worships at the school throughout the year.
In October 2015 we were inspected by The Southwark Diocese against the criteria set out in Section 48 and were assessed as being an outstanding school. The report highlighted our distinctive Christian character as being outstanding and,
'enhanc[ing] pupils' spiritual, moral, social and cultural development extremely well'.
Our distinct Christian character leads us to:
Promote and model the Christian values in all that we do, with restorative justice underpinning our practice.
Celebrate our diverse community, valuing all individuals and giving everyone 'a place at the table', through a culture if inclusion.
Create strong links with our families and friends, our local church and those in the wider community.
If you wish to read the recent SIAMS report please click on the attachment below.