Curriculum Overview
At Trinity Lewisham we believe that all children are entitled to a broad, balanced & customised curriculum which is character driven, has reading, writing & mathematics at its core and provides a range of learning opportunities that help develop children's life-long love of learning. At Trinity we recognise the curriculum is the totality of a pupil's daily experience - lessons, events and routines beyond and outside the typical school day.
Please look at our Blog to see the detail of our curriculum. The information below has our vision for the curriculum explained. If you require any further information please do contact the school.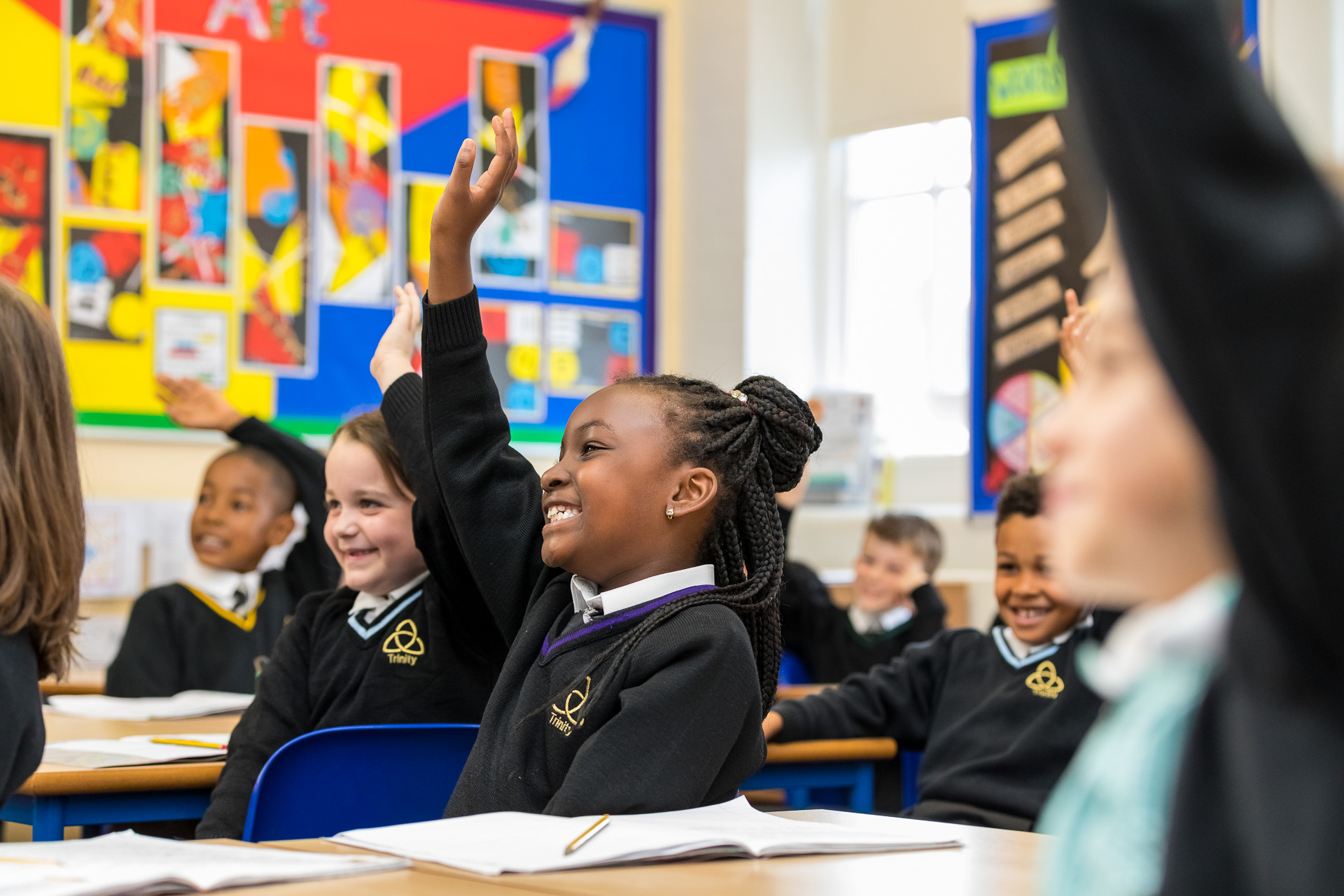 At Trinity our curriculum is planned to ensure that every child has the opportunity to develop:
their cultural capital, social skills, intellectual knowledge, mental & spiritual wellbeing
Positive resilient attitudes, healthy relationships and essential life and work skills.
The ability to make informed choices, gaining experiences and developing responsibilities for their future.
At Trinity School we seek to
Enable all pupils to reach the highest standards of attainment and progress
Set challenging expectations of educational standards and achievement, acknowledging and challenging all forms of disadvantage and discrimination.
Increase the motivation, enthusiasm and engagement in learning by all pupils by making learning powerful & meaningful for them.
Value individuals as members of our community
Help pupils to become more independent and take greater ownership of their learning by providing them with wide and varied education experiences
Develop their confidence and motivation to learn through the use of different of teaching and learning methods
Identify specific individual needs and ensure that with support & resourcing these needs are met in order to make progress
Enable pupils to receive an education that will serve them well through & beyond their school experience
Provide opportunities to apply knowledge and learning in practical ways and to solve problems in a variety of situations.