Handwriting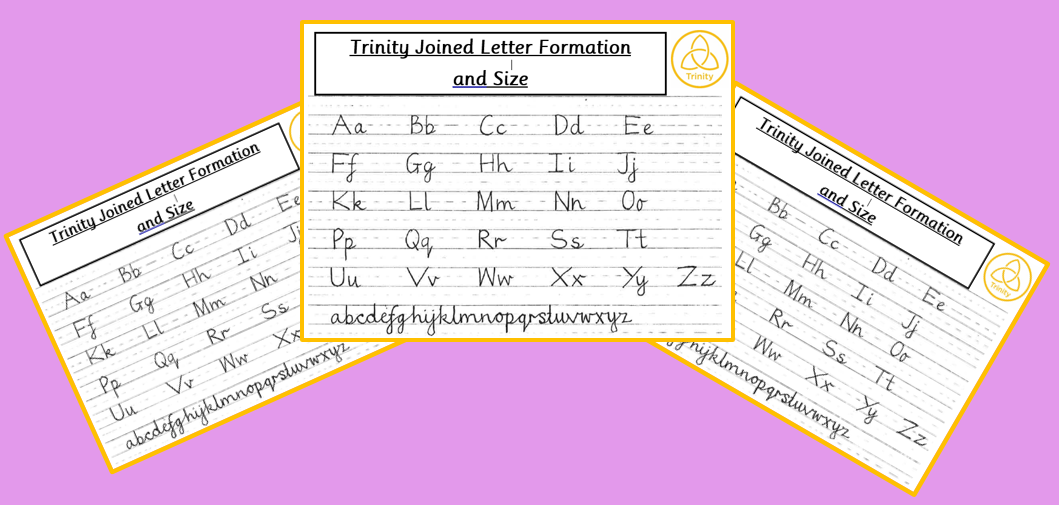 The process of writing something down means that children will:
Develop motor skills and hand-eye coordination
Remember what they have written more so than if they had not
At Trinity Primary, we expect all children to become proficient at handwriting. By this, we mean that children are able to write fluidly, legibly, at an appropriate speed for the task at hand, and with little conscious effort. We believe that having this skill means that children:
Are freed to concentrate on the higher level aspects of writing, such as composition and content
Will develop a pride in their learning
Will showcase their learning in the best possible way
In short, we believe that children's potential as writers and as thinkers is unleashed when freed from the shackles of the mechanics of writing and we therefore strive to ensure our pupils acquire proficiency at handwriting as soon as possible.
Please see our attached Handwriting Policy to see how we teach handwriting at Trinity Primary.