Leadership Team
Welcome to Trinity. The picture below shows our Through School Leadership Team.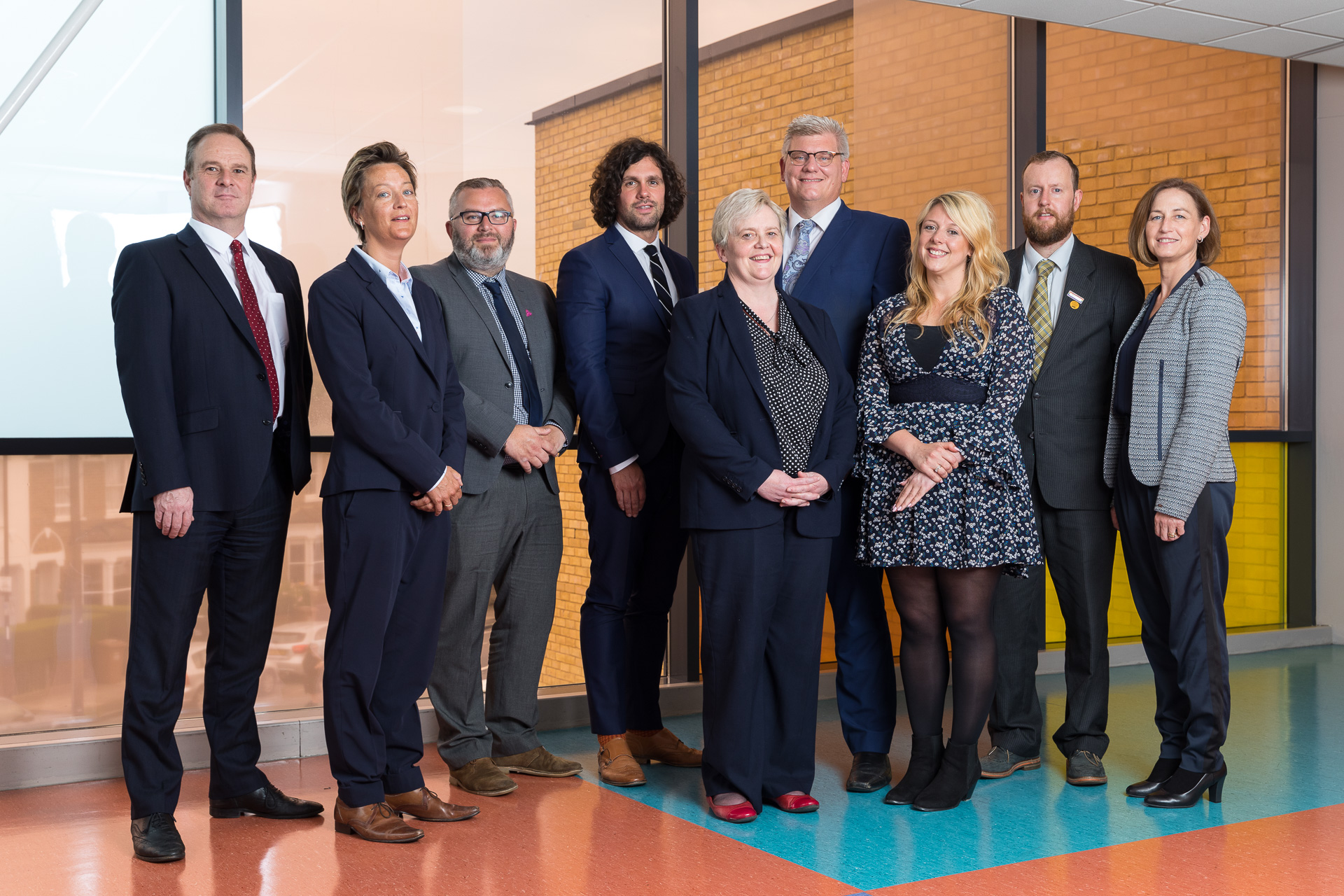 From Left to Right:
David Watling (Deputy in charge of Finance and premises), Clare Shobbrook (Assistant Head responsible for Teaching and Learning), Steven Gallears (Deputy Head Inclusion / Safeguarding Lead / SENCO), Darren Janes (Head of School - Primary Phase), Rhona McLaughlin (Deputy Head Curriculum and Standards), David Lucas (Executive Head Through School), Claire Kyriakides (Deputy Head Primary Phase / SENCO), Ewan Williams (Assistant Head Behaviour) and Fidelma Hanlon (Assistant Head Wider Curriculum / Character Education / Careers). Marie Buckley (Part time Assistant Head) is also part of our team.
Steve Gallears is one of our Deputy Heads of the Through School and also our SENCO for the Secondary Phase. Claire Kyriakides is the SENCO for the Primary Phase.
Our new Chaplain and Director of Christian Life at Trinity is Samantha Alder - please visit the chaplaincy page for more details.
David Lucas is the Executive Headteacher over both the Primary and Secondary Phase, and Darren Janes is the Head of School for the Primary Phase (see picture below).
School Structure 2019/20