Writing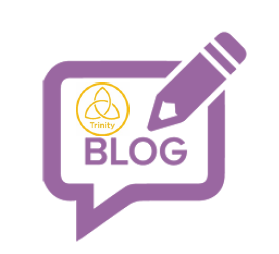 Writing is highly valued at Trinity Primary and examples of our children's high quality writing outcomes can be seen adourning the walls in every classroom and on many displays around our school.
All classes learn a a spelling, punctuation or grammar objective during the week and are encouraged to use this new skill in their weekly 'big write', which is an extended piece of writing. We want children to enjoy the writing process and teachers plan for fun, engaging writing tasks which are contextualised around a class theme, child's interests or with a real life purpose.
Assessment
In writing at Trinity Primary, we assess against Key Assessment Outcomes for each year group. Each of these objectives have been taken and adapted from the new English curriculum. In order to say whether a child is working towards, meeting or exceeding the national expectation, each objective has been broken down into four parts, each showing progressively more mastery. The grey column is the national expectation for each objective. The Key Assessment Outcomes for each year can be found attached below.
Assessment of writing takes many forms at Trinity. These include summative assessments (where teachers look at samples of a child's writing and make an overall judgement); weekly writing tasks; spelling tests; learning during class time; ability to apply grammar skills in differing contexts; and peer and self assessment. All of these are taken into account when deciding if a child has met the expectation for each Key Assessment Outcome.
We encourage children to be independent learners at Trinity Primary and use differentiated success criteria during our extended writing tasks for children to use to self assess and peer assess. These are explicitly linked to the Key Assessment Outcomes for writing and children often add their own criteria when studying a particular genre. Examples of these are attached below.
Feedback for Learning
Feedback is essential to help children move on in their writing. At Trinity Primary, teachers work hard to give feedback which is manageable and moves children's learning on. Our Marking guide for extended writing can be seen attached below.