Year 8 - Head of Year Mr Sam Tarca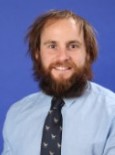 After a year settling into Trinity, Year 8 pupils now find themselves familiar with school routines and comfortable knowing they are not the youngest in the school anymore! This 'middle' year of secondary school allows Trinitarians the opportunity to discover what subjects they enjoy most before choosing GCSE options to start the following September in Year 9.
As the saying goes ' knowledge is power ' and in further boosting knowledge all students should have a half termly knowledge organiser to help learn the key ideas, terms and vocabulary used in every subject. Knowledge organisers form the basis of what is 'expected' knowledge that each pupil should know by the end of each half term. Using them wisely is the sure fire way to ensuring the highest level of academic progress is achieved.
As Terrific Trinitarians all Year 8 pupils are expected to live ''life in all its fullness'' by Learning, Loving and Living and in doing so, reflect the school values both in and out of the classroom. The core of Year 8 is to enable students to become; open-minded, caring, knowledgeable, reflective, principled, courageous, insightful, resilient and independent life-long learners.
To that end, the team behind guiding the Year 8 pupils are :
| | | | | |
| --- | --- | --- | --- | --- |
| Family Group | Family Group Leaders | Deputy FGL | YPL / DYPL | Room |
| 8 CGR | CGR Chantel Griffiths | | STA Sam Tarca | Geography 1 |
| 8 CSC | CSC Cecile Scoot | | NLE Nancy Lea | Maths 4 |
| 8 VWR | VWR Victoria Wright | | | Science 5 |
| 8 RLO | RLO Ruth Lowe | | | Music 1 |
| SLT | | | | EWI |